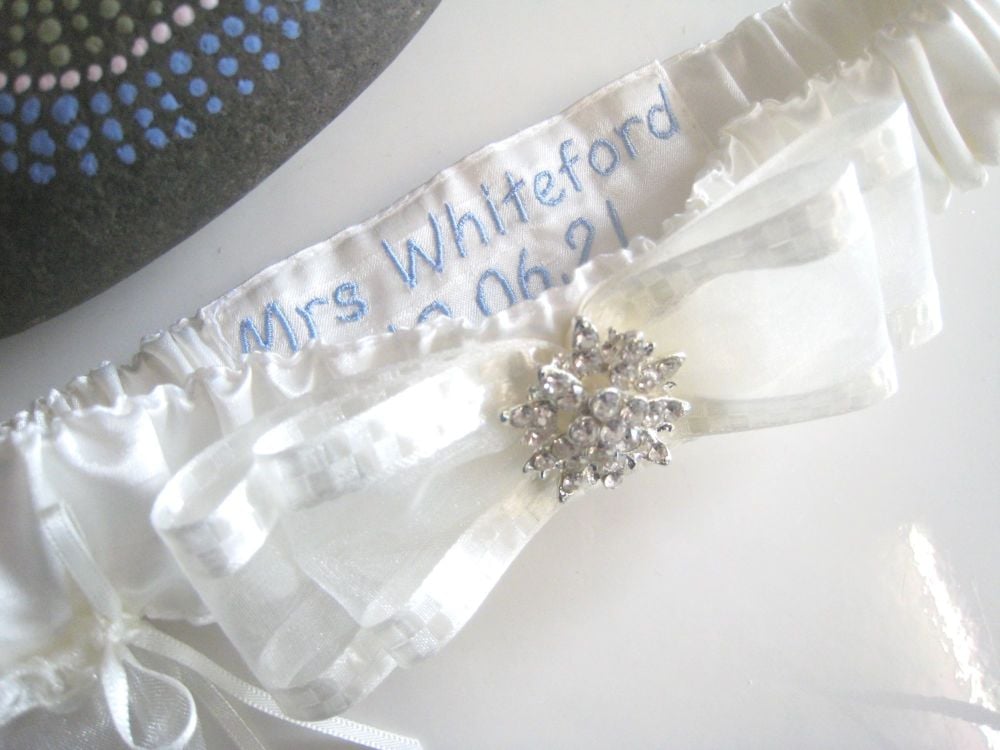 Couture Garter, Luxury Details, Satin Fabric With Crystal Button.

Designer Wedding Garter Made To Fit In Ivory Satin

Diamante Wedding Garter, With A Sixpence Coin Stitched Onto The Satin.

Garter For Brides, Made From Satin & Diamante.

Crystal Wedding Garter Embroidered With Blue.

Bliss Luxury Wedding Garter Design Personalised With Sixpence Coin.
Bliss Luxury Wedding Garter Design Personalised With Sixpence Coin.

£27.99