New Flat Design Wedding Garters
Posted on
'New Bridal Designs'
I'm really excited to be able to offer my new flatter garter designs. I'm always being asked for garters which will work under tigher fitting dresses and have finally found an elastic that works!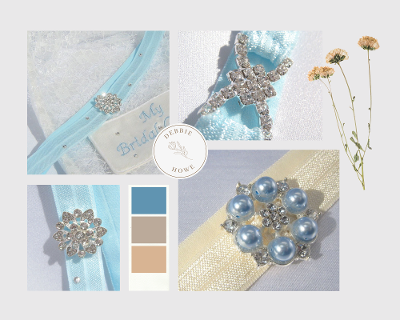 I'm still working on new idea's for designs and always welome customer involvement in these.
I will be designing dolly bags & ring cushions to go with them and these will be all ready to go for the 2022 wedding season.
Pieces will be offered to buy on their own or as part of a complete wedding set - which works out a little cheaper.
Embroidery
As these garters are made from elastic I cannot embroider onto them. The plus side to this is I will be able to build stock ready to post quickly. Most will include lace dust bags which I can embroider with the couples names, brides name and or wedding date. This makes a lovely keepsake and wedding gift for any bride to be.