Great Customer Reviews
Posted on
I have been selling online for nearly 15yrs and I will never tire of the feeling I get when I receive such great feedback. It makes all the hardwork so worthwhile!
Dawn ordered my Bailey wedding garter with personalised details on the inside.
The photo is linked to take you through to more details on this garter design.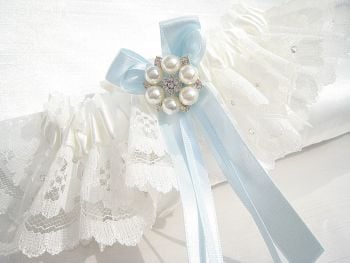 We ordered a Garter ready for our daughters wedding next year. It arrived a couple of day's ago. It's perfect & very elegant. We are thrilled and couldn't have asked for anything better. The personalised embroidery complements the garter and makes it unique. The quality of the lace and the attention to detail is outstanding. I would definitely recommend Debbie and her skills. The service Debbie offers and provides is exceptional thank you so much
Dawn & Gary xxx