Order Updates - Business As Usual Here
Posted on
Hi, I hope you are all keeping well & staying safe during Covid-19.
Several weeks in and it's all still so surreal. I'm lucky that I live in a lovely quiet village in West Butterwick, Lincs, away from too much hustle & bustle. Just me & the doggy. I have a large workshop attached to my house. Many years ago it was infact the village post office, so plenty of room and no need to travel to work!
Work, although quieter, has carried on pretty much as normal. A lot of my weddings are being postponed for several month's, most until next year.
For anybody that has had a wedding garter from me with a wedding date embroidered but are now having to postpone I can change the embroidery for you for a small fee to cover costs & postage. Please do get in touch if you would like this.
If you have any questions regarding orders or delivery times please do contact me, I'm always happy to help.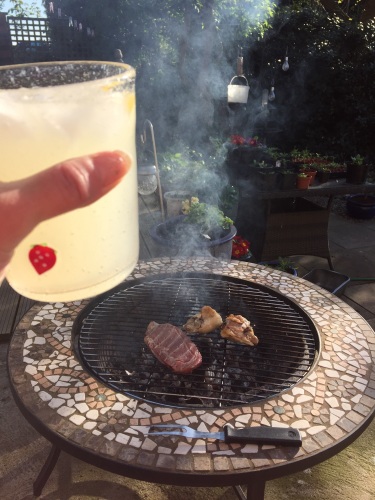 The dog and I are enjoying lots of countryside walks, the odd bbq or two and a little gin. (That's me drinking the gin, not the dog!)
For now enjoy the sunshine & extra time spent with family and most of all stay safe.
Debbie x