Something Blue Wedding Garter
Posted on
Blue garters are always the most popular colour for the bride to be and covers the *something blue* I've managed to source lots of new buttons this year so there are even more designs to choose from. As with all my garters they all have the option to be personalised and have a sixpence bag stitched onto the side.
And...if you would like a different colour other than blue as with all my bridal garter you can ask for any colour you like. I have hundreds of shades available.
My new 'Bailey' design with blue bows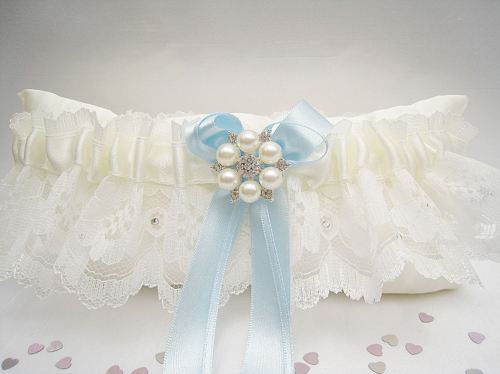 My 'Jane' wedding garter with just a touch of blue hidden on the inside back. I can stitch the name or if space permits the date as well.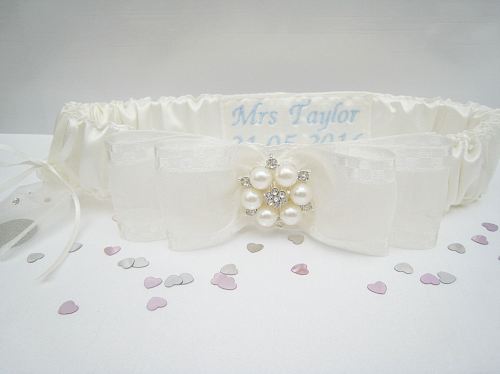 My 'Nadine' design which is currently my best seller although my 'Coco' design is not far behind.